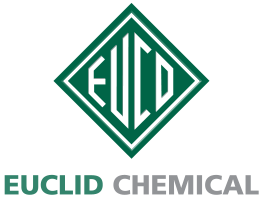 The Euclid Chemical Company designs and manufactures concrete and masonry admixtures, concrete fibers, curing and sealing compounds, structural grouts, epoxy adhesives, floor hardeners and toppings, joint fillers, industrial and architectural coatings, decorative color/stains/stamps, and a comprehensive selection of restoration materials.
Tennyson's Safety and Rental sell these concrete products and many of the equipment and tools needed to apply this wonderful line of products is available for sale or to rent.
Transform your driveway or patio with Euclid Chemical. To learn more about this product as to learn what's best for your next job, give us a call at (519) 368-7368, or shoot us an e-mail at rental@tennysons.net.